The 6-12 American chestnut education project is a collaboration between Maryland Sea Grant (MDSG), University of Maryland Extension (UME), Carroll County Public Schools (CCPS), and Allegany County Public Schools (ACPS) with funding support from the Chesapeake Bay Trust (CBT).
One of the primary goals of the project is to revise and redesign curriculum developed over the last 12 years by CCPS teachers and administrators related to American chestnut history, biology, ecology, and restoration efforts. The curriculum redesign is captured in a new platform on the MDSG website and reflects the many years of hard work by CCPS students, teachers, and administrators currently lead by Mr. Jim Peters, CCPS Supervisor of Science, and Ms. Katie Nefflen, Coordinator of Curriculum and Instructional Resources - Secondary Science. 
The instructional strategies contained on this website are a culmination of this work and model methods for enhancing project-based learning (PBL) and make explicit connections to the Next Generation Science Standards (NGSS), Common Core State Standards in reading and writing for science literacy, and Environmental Literacy Standards developed by the Maryland State Department of Education. The new curriculum will be specifically used in CCPS and ACPS as part of this project. The project also addresses key focus areas for the MDSG and UME programs related to:
Watershed Restoration
Environmental Literacy and Workforce Development
Biodiversity and Native Species in the Chesapeake Bay Watershed
To learn about the pedigree of the American chestnut trees being planted (above), please read the article Kelley X Amherst, by Dave Armstrong and J. Adam Frederick.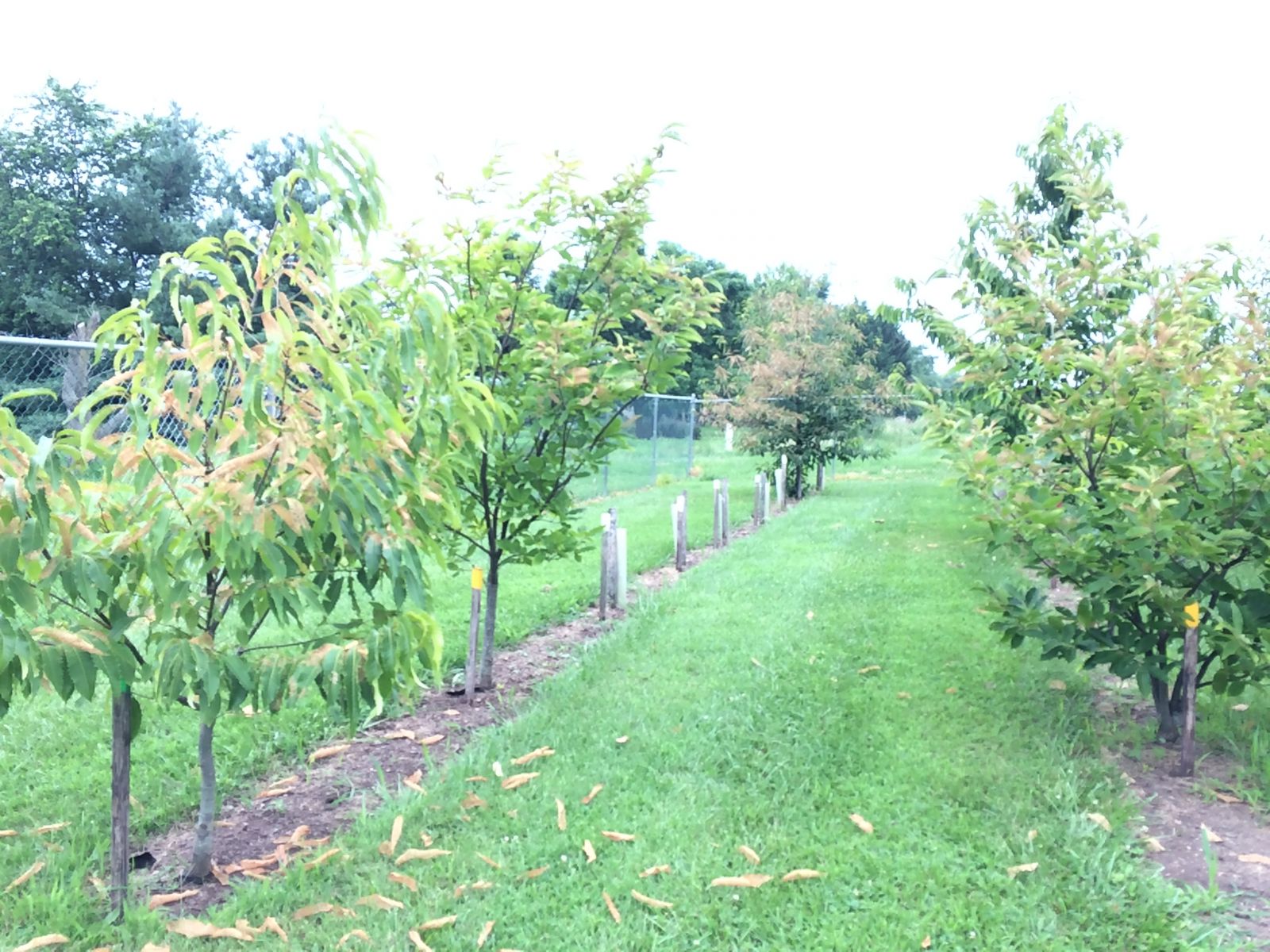 American chestnut grove at Northwest Middle School, Carroll County, MD. Photograph, J. Adam Frederick