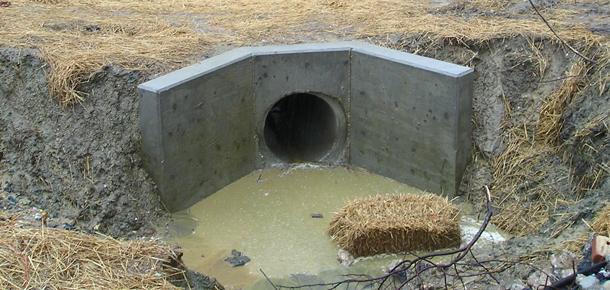 The Chesapeake Bay region has entered into what will likely be a defining period in its history — at least in relation to the health of the Chesapeake ecosystem.
A partnership of federal and state governments launched in 2010 the most ambitious cleanup effort in the Bay's history. The goal of this effort is to reduce the amount of nutrient pollution and sediments delivered to the Bay each year, actions that scientists say will improve water quality in the estuary. Maryland Sea Grant is playing a role in this partnership.
To drive forward this effort, the federal-state partnership, called the Chesapeake Bay Program, has designed a "pollution diet" for states in the Bay's watershed — Maryland, Virginia, Delaware, Pennsylvania, New York, West Virginia, and the District of Columbia. Their diet is also known by a more formal name, the Total Maximum Daily Load (TMDL), which limits pollution in order to meet water-quality standards.
Under this plan, each state in the watershed will have to put in place by 2025 practices to trim its "loads" of nutrient and sediment. Those cuts will amount to:
An approximately 20-percent reduction in the nitrogen entering the Bay
A similar 20-percent reduction in phosphorus loads.
A 25-percent decrease in the sediments delivered to the Bay
The TMDL program is estimated to require massive new spending by the surrounding states. But, if carefully monitored and managed, this program could also bring significant benefits to the Bay region. Those include:
The Bay's yearly "dead zone" should decrease in size and won't last as long.  This vast region of water with low-to-no oxygen covers much of the estuary's deeper channels during the summer. Its growth is fed, ultimately, by nutrients entering the Bay. Scientists around the Chesapeake are confident that by lowering nutrient loads, the size of this dead zone should decrease over time. To learn more about how nutrient pollution influences the dead zone, read "The Rise & Fall of the Dead Zone," a feature story in Chesapeake Quarterly, Maryland Sea Grant's magazine.
Less sediment will enter the Bay, and fewer blooms of algae will turn its waters green — both of which will help underwater grasses recolonize the Chesapeake. These plants, devastated by poor water quality in the 1960s and 1970s, make important habitats for Bay fish and other animals.
Blooms of harmful algae should erupt less frequently around the Bay. Excess nutrients in the estuary fuel massive growths of microscopic algae, some of which release toxins that can sicken humans and other animals. Such blooms have been blamed for the massive die offs of fish that occur regularly around the watershed.
By decreasing nutrient pollution, communities around the watershed won't just be helping the Bay. They can also improve the water quality of their local streams, rivers, lakes, and ponds. Excess nutrients in these small waterways — even those far from the Bay — can degrade those waterways. That degradation endangers local ecosystems and poses a threat to the health of human populations living nearby.
To learn more about the history and potential costs and benefits of the TMDL program, read our Q&A in Chesapeake Quarterly magazine.
Or read about the science behind the pollution diet in "A Model Plan: How Can We Gauge the Bay's Cleanup," a Chesapeake Quarterly feature story.
The Chesapeake Bay Program also publishes an assortment of resources on its website.
Maryland and the TMDL
Governments, individuals, and groups across Maryland face large challenges in meeting the state's TMDL goals. Maryland Sea Grant supports research that informs this process, helping to ensure that the Bay cleanup is based on the best science available.
Our Extension watershed restoration specialists conduct outreach to Maryland communities to help municipal leaders and individuals plan for and contribute to this cleanup. Some of our activities include:
Stormwater management: Our watershed restoration specialists also help community groups to design, install, and find funding for on-the-ground projects that bring counties closer to their TMDL goals. Some of these "green design" practices include rain gardens, rain barrels, and wetland and stream restoration projects. All of these help to keep nutrients and sediments out of local waterways and, eventually, the Bay.
TMDL planning: Extension specialists are developing a new "SMART Tracking Tool" to log the installation of small-scale BMP's, or Best Management Practices, to control storm water. Small-scale projects are installed by a single homeowner or business, for example. Such tracking will allow counties to count small-scale BMP's in their progress toward meeting TMDL targets.Extension specialists have worked with several counties around Maryland to help them design their Watershed Implementation Plans, or WIPs. These plans, which all counties had to submit to the state, lay out a blueprint for how each region will meet its 2025 goals.
Read more about the specialists' work in "A Garden of Opportunities for Cleansing Urban Storm Runoff," a Chesapeake Quarterly feature story.
Getting assistance: Our Extension watershed specialists have created a tool to help anyone interested in finding funds or technical assistance to implement projects that restore Maryland's streams, rivers, bays, and watersheds. The Maryland Watershed Restoration Assistance Directory is a database that includes programs offered by a wide range of entities, including federal, state, and local governments, nonprofit organizations, and private foundations. This tool can be a useful resource for private individual and community projects and for municipalities that need assistance with projects that can help them meet their TMDL requirements.
Inspiring stewards: Our team also works to inspire and teach Maryland's next generation of environmental stewards. Through workshops and training programs, we give Marylanders the skills they need to restore local watersheds and also act as leaders in their own communities. To discover more about training opportunities and programs, visit our Watershed Stewards page.