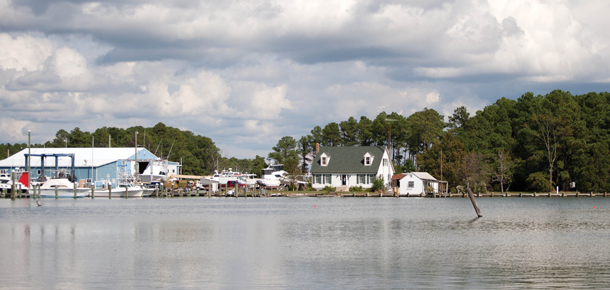 The number of people living in the Chesapeake Bay watershed has grown rapidly since the days when crews in dozens of wind-driven skipjacks dredged for oysters. The human population has risen from just over 8 million in 1950 to more than 17 million today. And that number is projected to keep climbing.
As a result, the watershed's historic and ecological resources have faced an array of challenges:
The number of working marinas and seafood processing facilities has dwindled, displaced by other kinds of development and uses.
Construction of all types has eliminated or reduced the size of native marshes. These important natural zones provide homes to plants and animals, protect the state's shorelines from storm flooding, and trap nutrients and sediments.
Roads, parking lots, and other "impermeable surfaces" have disrupted the natural flow of water in the Chesapeake watershed.
Homes and businesses built near the water and in floodplains are vulnerable to increased flooding as sea level rises in Maryland and the Mid-Atlantic region.
Maryland Sea Grant Extension is dedicated to helping Maryland communities plan for the future in a way that protects the surrounding environment and preserves the local way of life. Our Extension experts draw from their experience in land use planning to help Maryland residents better understand how development planning works – and to design plans for the future that will help sustain natural resources, local businesses, tourism, and recreational opportunities.
We promote development that reduces the impacts that humans make on the environment. Methods include improved stormwater management and sewage and septic waste treatment.
How Extension Can Help You
Chesapeake Bay Sentinel Site Cooperative: This partnership supports scientific research about the effects of sea level rise in the Bay and helps communities plan for effects of coastal flooding.
Community visioning: The Maryland Sea Grant Extension staff has organized several "community visioning" programs for towns around the state. Through these programs, Maryland residents and elected officials meet to envision and brainstorm about the future of their community. Our specialists work with community members to design development plans that protect natural resources and water quality and promote a sustainable local economy.  
Government exchanges: Extension specialists have also helped to organize "local government exchanges" between county leaders in southern and western Maryland. These meetings bring together representatives of local governments to talk about issues that affect the quality of life of the state's residents and that cross county lines. Those include the future of transportation, sustainable development, and land-use regulations.
Water quality: Our Extension specialists also work with local governments, community groups, and citizens to plan and execute a variety of projects to help improve water quality on the local level and in the Bay.
---
Contact Maryland Sea Grant Extension

Coastal Climate Specialist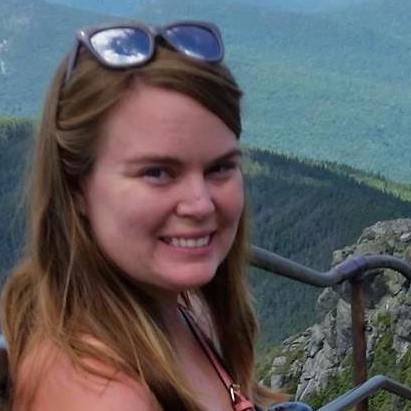 Chespeake Bay Sentinel Site Coordinator
---